Dal 12/08 saremo chiusi per qualche giorno. Riapriremo il 20/08.
Gli ultimi ordini verranno spediti entro l'08/08.
Welcome to the world of Fermaggio®
We produce alternative vegetables to cheese
We do it in Italy, organic and 100% vegan
I Classici Italiani si,
ma Vegan!
Siamo creatori di nuovi sapori, ci siamo spinti oltre ricreando i classici Italiani in versione vegan. La Mezzarella, il Cuor d'anacardo e l'Affumicata non ti faranno rimpiangere le tue scelte etiche e salutari!
Find out more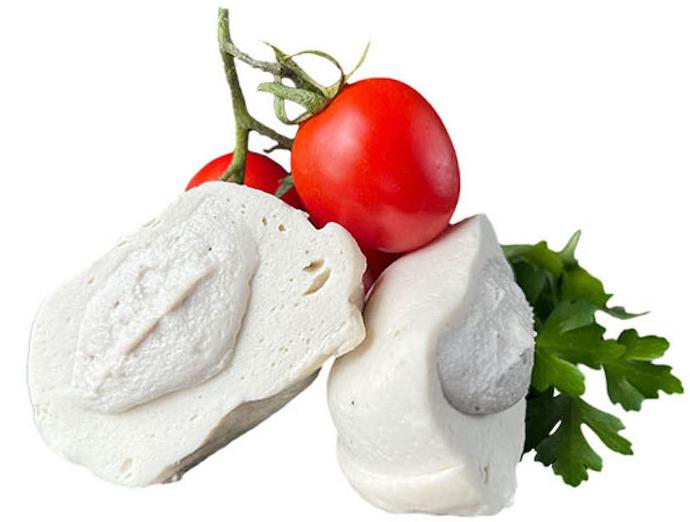 Fresh
The Fresh Fermaggio with Mediterranean herbs is an explosion of balanced flavors, obtained from the fermentation of dried fruit. It is covered with a layer of aromatic herbs typical of the Mediterranean scrub, which gives it aromas and balsamic notes.
The selection of organic raw materials, the absence of chemical additives, the care and love in the transformation, give life to a good, nutritious and genuine.
Scopri di più
Aged
The seasoned fermaggio has an authentic and characteristic taste, given by the taste of cashews combined with the slight acidity obtained from fermentation with aromatic rejuvelac. Sprouted quinoa and fenugreek release herbaceous and balsamic notes that contain the product unlike lactic ferments. When cut it is compact and slightly dry, never dry.
Creamy
The creamy fermaggio with dried tomatoes and black olives, is a spreadable cream with a delicious taste, which combines the sapidity of dried tomatoes and olives with the sweetness of the clip, creating a unique set of flavors.
Un mare di plastica
Ci stiamo impegnando con scelte consapevoli a ridurre il nostro impatto sul nostro amato pianeta Terra, per questo quasi tutti i nostri prodotti sono confezionati in confezioni in bioplastica 100% biodegradabile nel compost. Crediamo fortemente che dalle nostre scelte possa avvenire un grande cambiamento!